im sure many of you have heard of
pinterest
and if you haven't...oh meeee gosh!
it is a fabulous site where you can make inspiration boards and see what others are inspired by as well. i love looking at all the beautiful photos and getting ideas for must-do projects. lately, i have been creating a board called "fashion frenzy" and just pinning some style things i see. here are some of my favs:
can you tell i've had this thing for stripes lately? o and blazers...im loving me some blazers!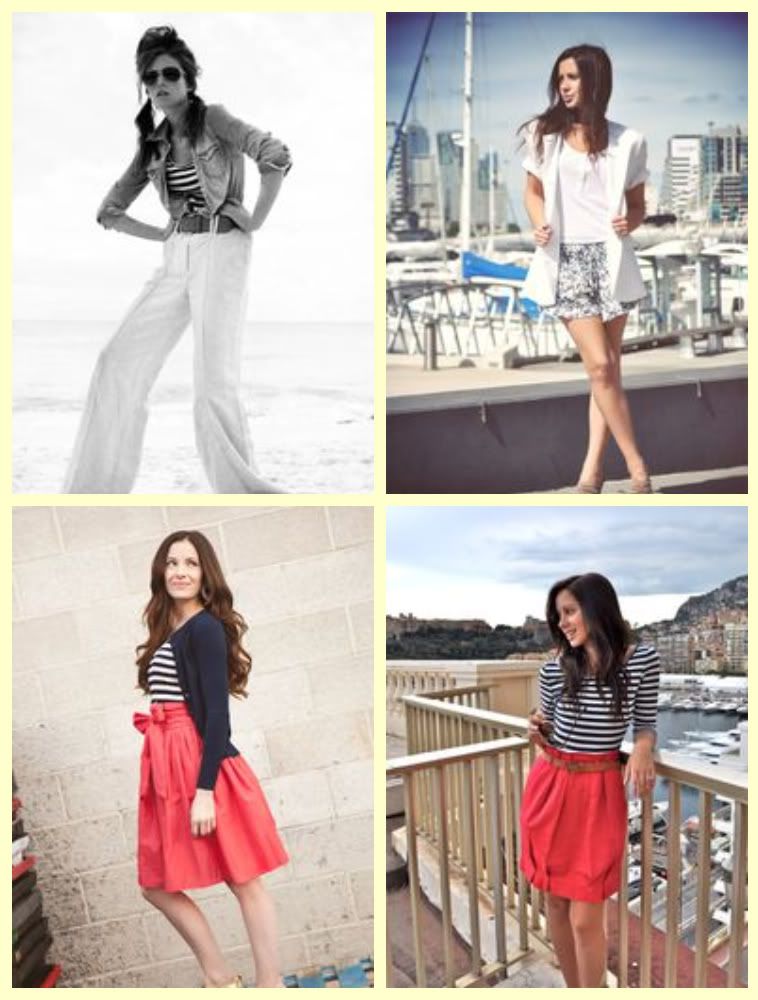 when i was pinning i didn't even notice i pinned pretty much the same outfit from different people...wonder if either one of them was inspired by the other?
aren't these nails fabulous?