im bad about posting things in chronological order...but i find pictures i've uploaded and i have a desire to share the adventures. plus this is kind of how my life runs
{scattered}
so it's me! remember that beach trip we took on our anniversary with friends r & b? well we also enjoyed a bike ride to the public pier to view the sunset. needless to say it wasn't much of a sunset as the clouds got in the way. i think we saw it for a total of 5 minutes...yea. but at least we got exercise.
husband was showing us his mad biking skills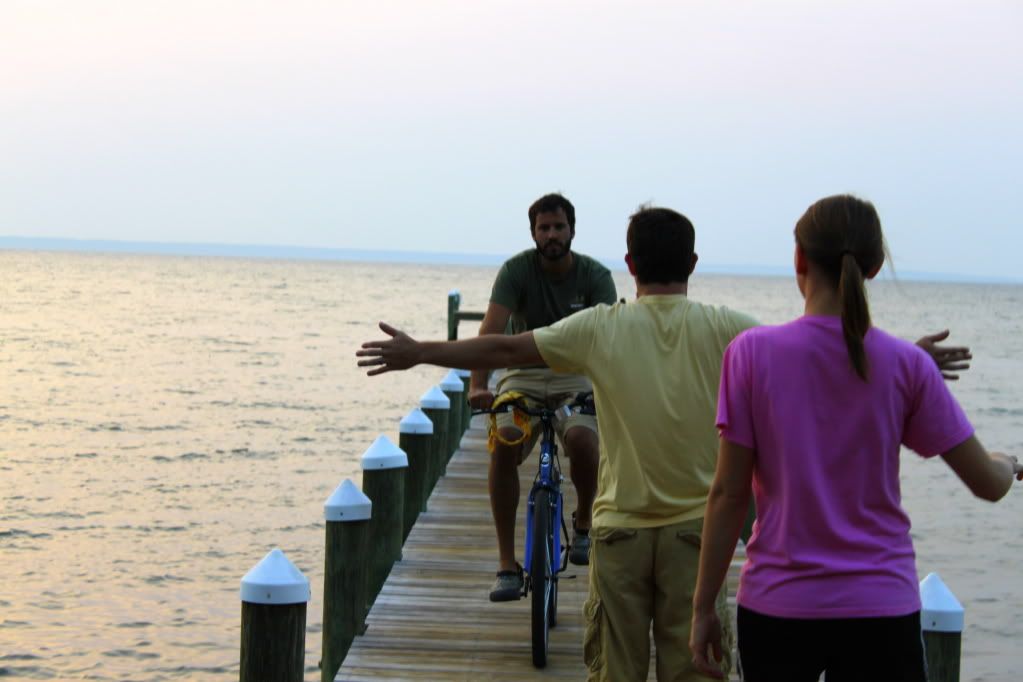 and here's the overly anticipated sunset
& the dueling moon making his debut...
the rest of the night was filled with basketball watching and board game playing!