so today started off...well lets just say just off...i locked myself out of the house with no car keys so i had to call my work and say i'd be late seeing as my husband now has to drive an hour and a half back to come unlock it! geez! but it does give me time to study and create this blog post so yay thats a positive! and at least i had my computer and phone! see good things come out of not so good things! so i will show yall the new dresser the hubster
made
for me! yep...thats what i said
made
...with no plans...on his mardi gras break week!
gush
! it's perfect and custom for the space in my room that needed it! thanks hubby...how lucky are you to deal with me and my needs ;)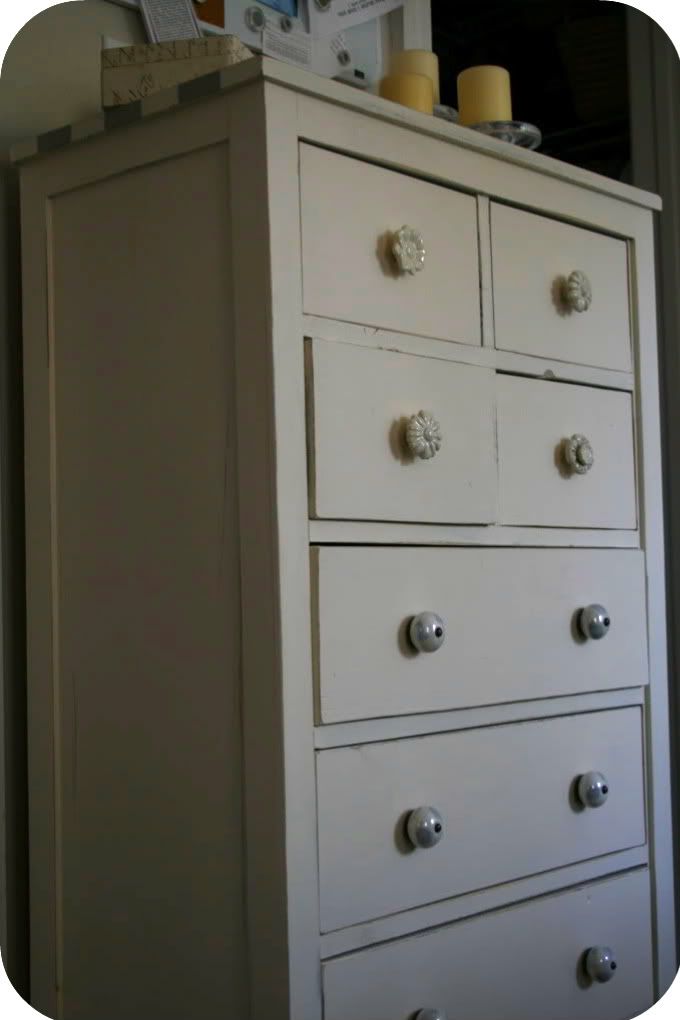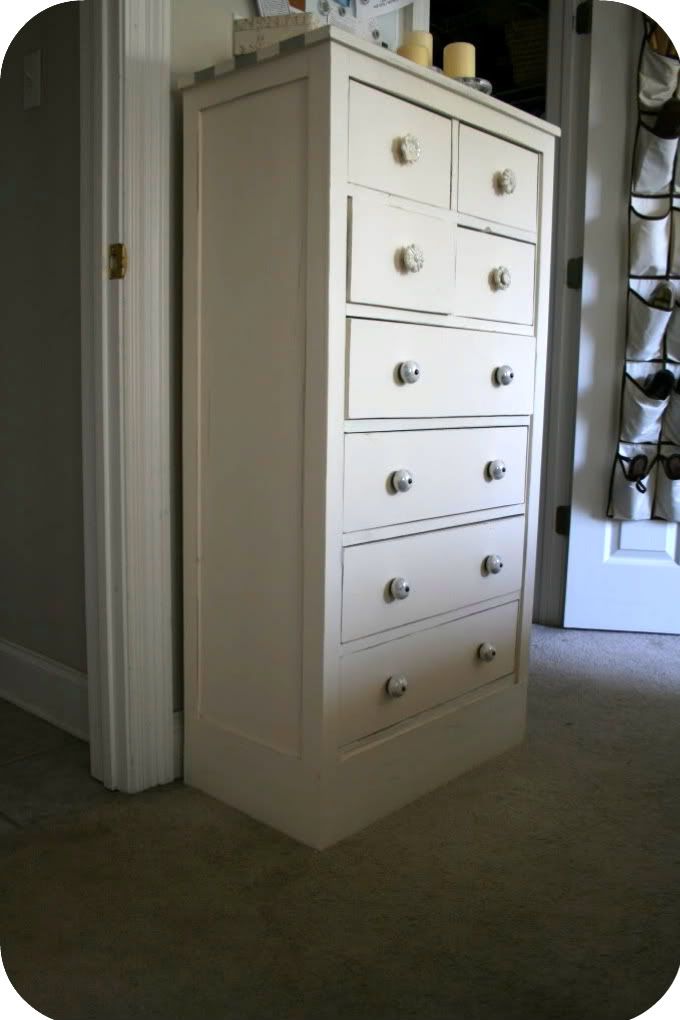 i painted the top with these cute gray stripes...isn't that box so pretty? i found it at a thrift store...
love
!
o and just so you know my husband
did
come back and let me in...so rest assured! :)