yesterday was a
slightly
sad day
1. i was forced to study all day inside without even the idea of leaving... "
sit down
caitlyn, don't even think about it!" and yes i did dress up just to sit at home. i mean i need some sort of creative outlet during my "stay at home" days! and
nothing
is cooler than wearing a big chunky necklace while talking to yourself out loud for memorizing.
2. hubby had to stay late at work because he forgot his id and had to turn around. someone
please
find our memory, we have each seemed to misplace it and can't remember where we left them!
3. and this is the saddest, my
6 dollar
aeropostale white crop jeans zipper broke off the track. that's right, broke the track and came right off! now the real question is was it the dryer or my oh so handsome remington pup? not my angel huh?...hmmmm
but on the plus side...the belt and necklace of this outfit were purchased at garage sales! yep impressed aren't you?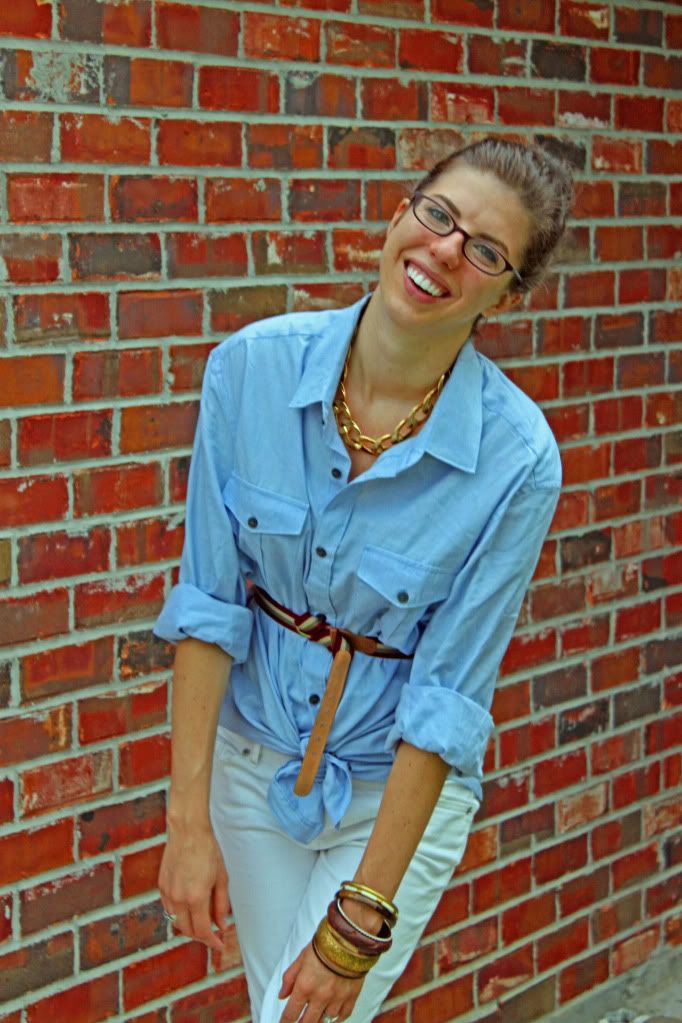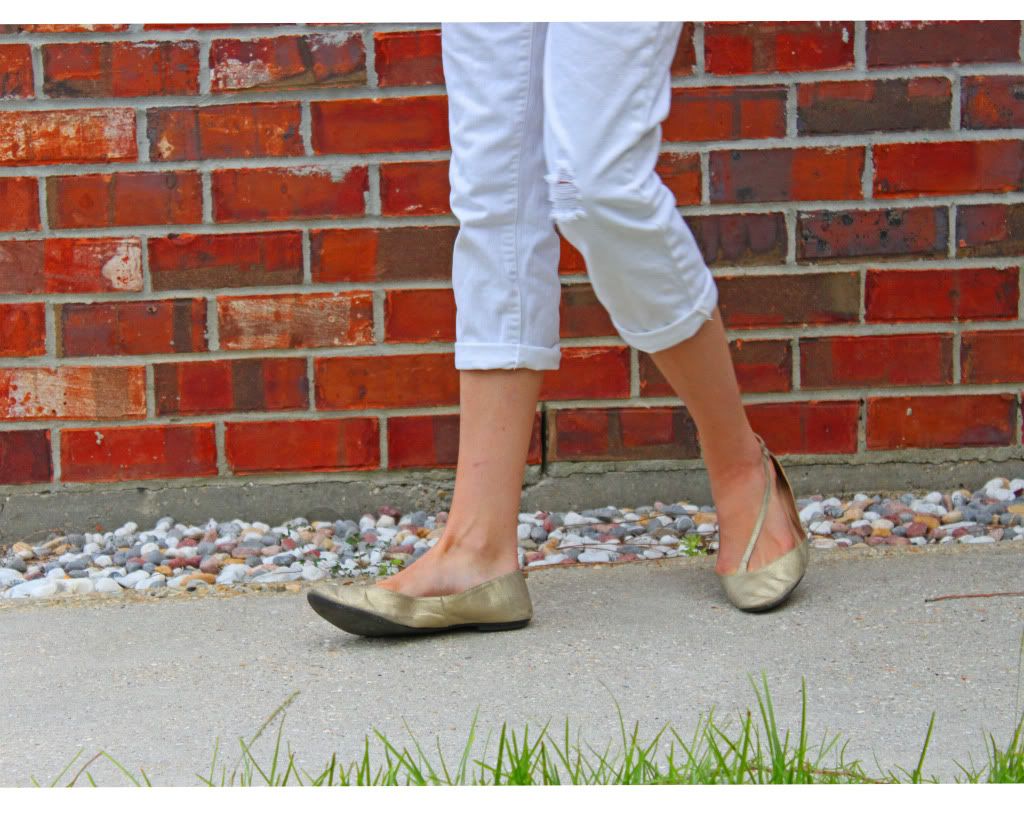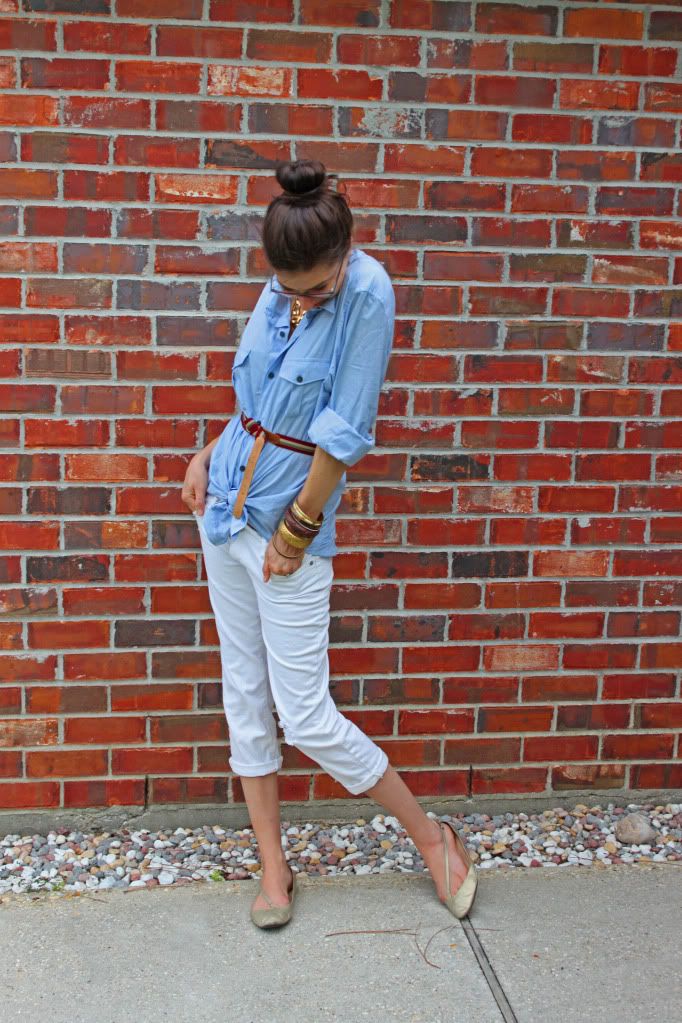 poor pants...sewing in my future. unless i can start a new trend? keeping flies open. oh that might present serious future problems. hmm rethink!
hubby's shirt {french connection via tj maxx}, belt and necklace {thrifted}, shoes {kimchi blue via plato's closet}, pants {aeropostale'}, bracelets {variety of places}